TortoiseSVN (TortoiseHg, TortoiseGit and TortoiseCVS) icon overlays might disappear after installing Microsoft Office 2010. This is caused by SharePoint Workspace component, that adds a few Groove Explorer Icon overlays to the system. This might break the hard-coded limit of 15 overlays.
The number of different icon overlay handlers that the system can support is limited by the amount of space available for icon overlays in the system image list. There are currently fifteen slots allotted for icon overlays, some of which are reserved by the system. For this reason, icon overlay handlers should be implemented only if there are no satisfactory alternatives.
In order to fix the problem, if you can live without the SharePoint connector, just uninstall it from MS Office 2010:
Control Panel
Programs and Features
Right Click on Microsoft Office 2010
Change
Uninstall Microsoft Office: Microsoft SharePoint Workspace
Reboot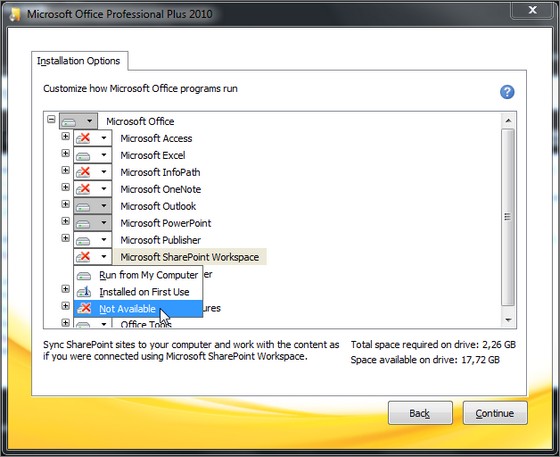 If you have icon overlay problems that are not caused by Office 2010 - check out the article on deleting them manually.